MAINTAINING YOUR INVESTMENT
At Land Beautification LLC, we understand that your property is an important investment, and we want our customers to know that we are there to help accomplish their vision that they have for their property. From commercial to residential, from thinning out to clearing, our forestry mulcher and professional staff help take your vision and turn it into reality.
ATTENTION TO THE SMALLEST DETAILS
Our forestry mulcher helps eliminate many of the steps involved in site clearing versus traditional methods. Mulching is the most effective way to thin or clear land. There is no burning, hauling, applying for permits, or long term problems with erosion. Mulching takes standing material and produces a "mulch", which is spread as evenly as possible to slow regrowth and act as a barrier to help prevent erosion while putting natural nutrients into the soil.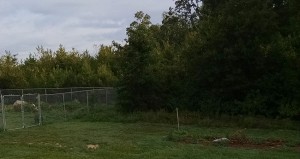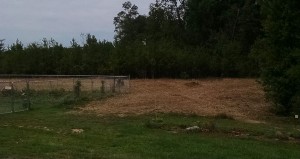 Key Benefits of Mulching
Our mulcher is great for clearing underbrush, reclaiming fence rows, shooting lanes, atv trails, right of ways, and many more options. There are many benefits of mulching, such as no permits, no burning or hauling off brush piles, and distribution of natural material which helps the nutrients stay on site.
  Keeps topsoil undisturbed
  Slows regrowth
  Helps with erosion
  Keeper trees and roots are not distrubed
  Low ground pressure from our equipment
  One step process
Pricing
As with all of our services, we offer free quotes. For the forestry mulcher, we do not have hourly or set rates. Every job is different and prices vary based on many different factors like the thickness of area to be mulched (ex. amount of trees and/or brush in a sq yard).
Other Factors:
 Size of material to be mulched - diameter and height
  Types of Trees
  Types of Terrain
  Obstacles & Debris to Avoid
  Keeper Trees (How many we need to go around)
  How fine the material needs to be mulched to a final product